Welcome back to another edition of Monday Mail Call, where I share the latest magical treasures that have made their way into my possession over the past week. Today, I'm excited to share with you the stack of books that are further piling up on my floor because my bookshelves are over-filled 😂. Join me as I dive into each so we can discover together what kind of magic these things have in store for us!
Magifest 2024 Guest of Honor
Wednesday afternoon a marketing email from Vanishing Inc. popped into my inbox announcing the Magifest 2024 Guest of Honor. It's going to be none other than Richard Turner!
I first heard of Turner just a couple of years ago, but I don't recall how he came into my radar. However, he did, and wow was it a great few months. I watched and re-watched some interviews with him on YouTube, and I even watched his video Dealt. Personally, I liked 2017 MIT Presents Richard Turner much, much better.
Anyways, I was already planning to attend Magifest again in 2024 -- this just makes me want to book my ticket sooner rather than later. As a heads up, if you're planning on attending and you haven't bought a ticket yet (like me), the price jumps up $50 on July 1st so hop to it!
Theater of the Mind
I pre-ordered the latest printing of Theater of the Mind from Vanishing Inc. back in October 2022 -- it had been on my wishlist for a while after multiple friends recommended it to me. So when I saw it in stock and not for a ton of money, I went for it!
After several delays, the book was finally ready in June! Unfortunately, I forgot all about pre-ordering it (yay 8 month delay) so when Vanishing sent out another round of marketing emails, my only thought was "hey, that book's on my wishlist!" and so I ordered it. Again.
I was rather surprised when a couple of days later, two boxes showed up at my house. "I could've sworn I only ordered one thing," I said to myself. I checked my recent orders and yeah, I only ordered one. And then it dawned on me 🤦‍♂️
Luckily, Vanishing Inc. will process a refund for me for one of the books (box still unopened). However, I'm actually a bit interested in why the book cost only $42 in October, but $70 in June...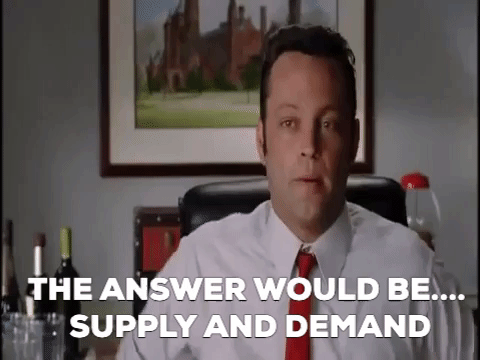 The Phoenix, Volumes 1, 2, 4, 5, and 6
If two of the same book weren't enough, I also got in 5 volumes of The Phoenix -- also courtesy of Vanishing Inc..
I would've taken these in used condition, but the fact that they were released in "new-condition" and at a reasonable cost -- consider me sold. I haven't yet cracked the spine on any of them, but when I do I'll make sure to put up info here on the site!
Also, yes -- it's missing Volume 3. I haven't been able to find a copy of it anywhere online either, so if you know of a place that is selling it (or if you have a copy you want to part with), reach out here!
---
As I wrap up this edition of Monday Mail Call, I can't tell what I'm more excited for -- to sit down and read Theater of the Mind, or to filter through all of the content in The Phoenix volumes! Truth be told, I also have the complete set of Pabular but haven't started on those yet either... yikes!
Stay tuned for the next iteration of Monday Mail Call, there's a lot more to come!
p.s., if you'd like to offer suggestions for books, tricks, decks or if you have questions about magic (performing, routines, sleights, etc.), please reach out here.